Description
Triumph Black Minimizer Bra
The Triumph Black Minimizer bra is a recent addition to Bras Briefs and More and our customers love it.
This bra can minimize the appearance of your bust by one whole cup size.
Furthermore smooth, shiny, non padded cups mean it's perfect for ladies wanting a smooth look t-shirt bra without any padding.
Delicately embroidered sides add a feminine touch while lightly padded, extra wide, semi adjustable shoulder straps ensure a comfortable fit.
More Information:
Fabric: 71% Polyester, 18% Polyamide, 11% Elastane
Available in sizes 36-42 and cups C-E
Care: Hand wash
Brand: Triumph
Style: Minimiser
Colour: Black
Also available the Triumph Minimiser Bra In White
You May Also Like: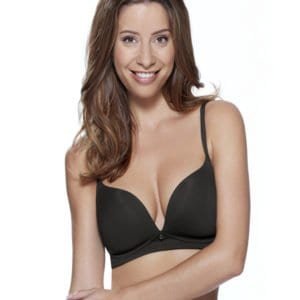 Lepel Lexi T-shirt Bra